Find your Closest Design FOR FAMILY
Stylish and innovative the Design RV family range of caravans have all the features you have you have been waiting for. Whether it's the safety of a reverse camera, the entertainment of a TV and sound system or the space of a full sized bunk zone for the children. You will find that the Design RV family range have everything you could want or expect in a caravan. Get ready to take the family away in our of our luxurious family caravans.
Our Family layouts have been designed to keep your family travelling in luxury and style no matter where the adventure takes you. Exceptional interiors and high end appliances await as well as the comfort of reverse A/C and heating, an entertainment system, battery management system, LED lighting, full sized fridge & microwave. The Design RV family range has everything the family will ever need whilst travelling Australia's beautiful destinations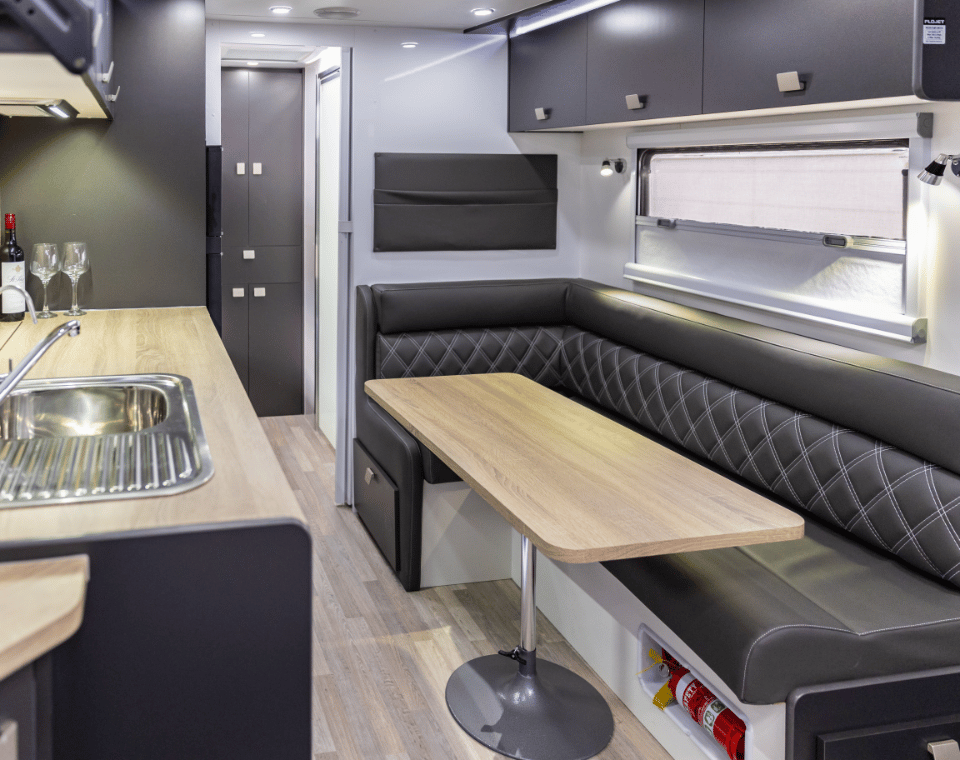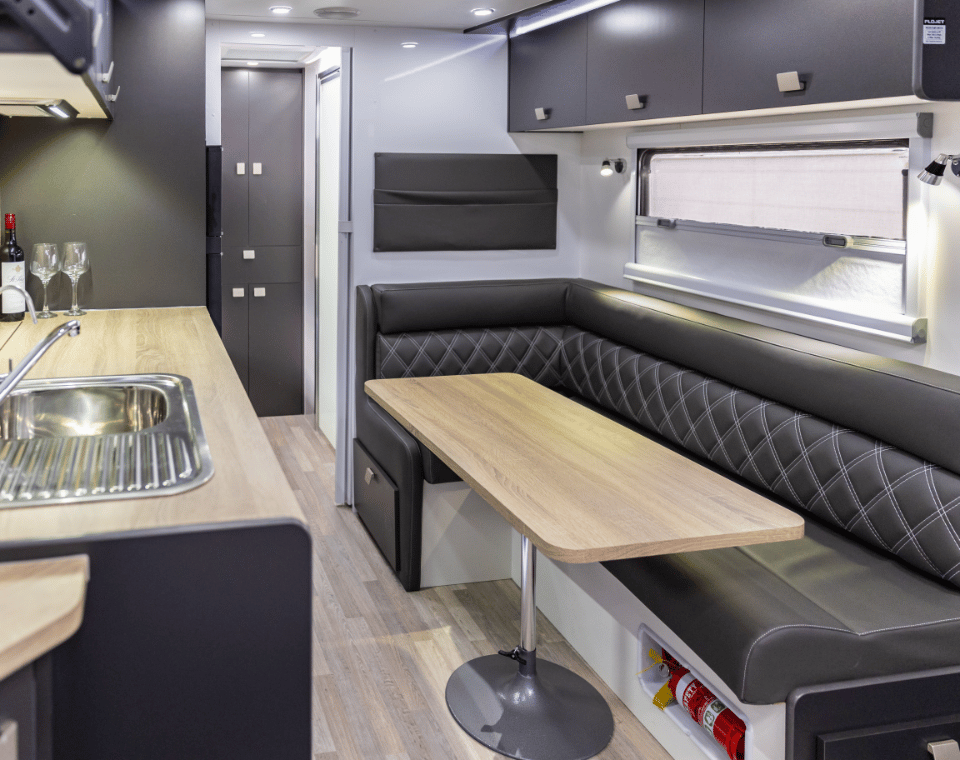 Next we start the assembly process where the caravan begins to take shape. Here the solid one piece flooring system, floor coverings and walls are assembled. We use only galvanised bolts to attach our walls for added strength.
Our floors are bonded one piece which means no joins, no creases, no creaks and peace of mind for many years to come.