The compact and robust Stryker caravan by Design RV is a compact well equipped single axle caravan that is designed for travelling couples and singles alike. See all that Australia has to offer by getting to the hard to reach destinations through the agility of the Stryker. The Stryker has been designed for the explorer who is looking to head off the beaten track into Australia's ever changing landscape in comfort.
The colour coded exterior of the Stryker is impressive from every angle. The alucomp smooth cladding along with the bespoke decals give this van a rugged and contemporary appearance. External speakers, double step, raised chassis, external lights and nudge bars are all standard features of the Stryker. Tackle the corrugations easily and discover the wondrous National Parks and scenic locations that Australia has to offer.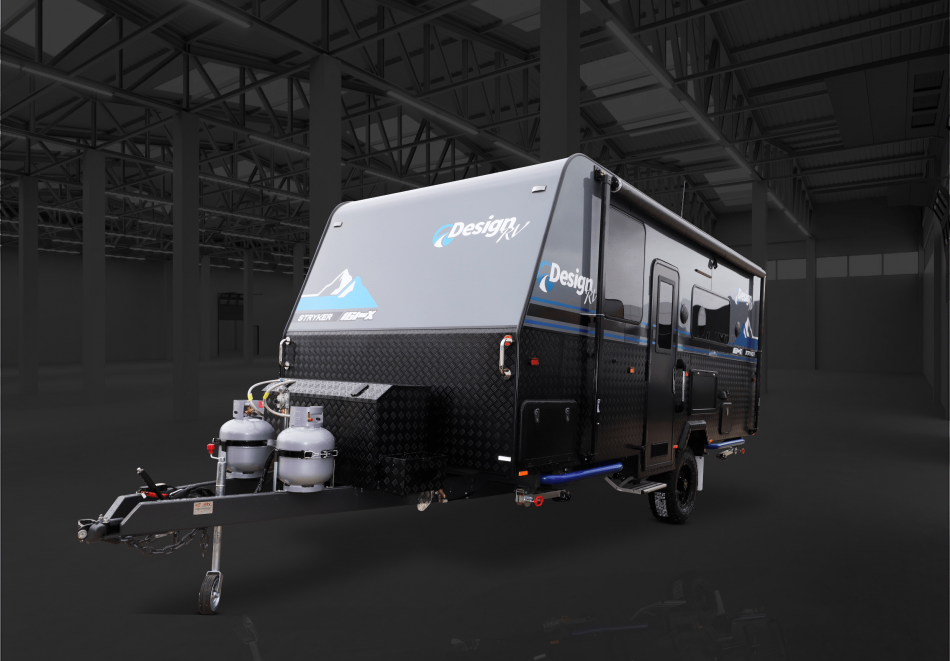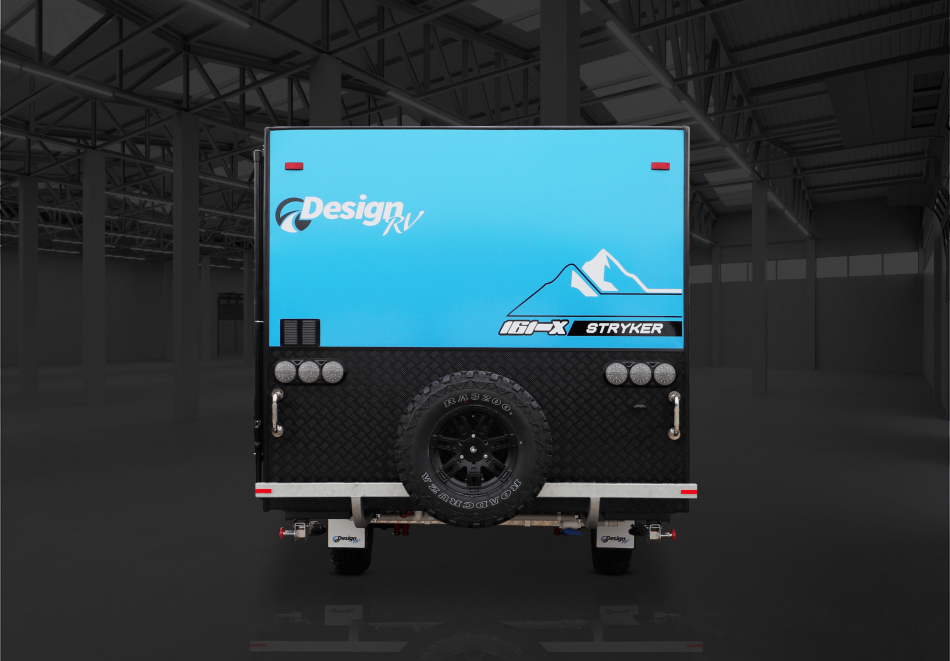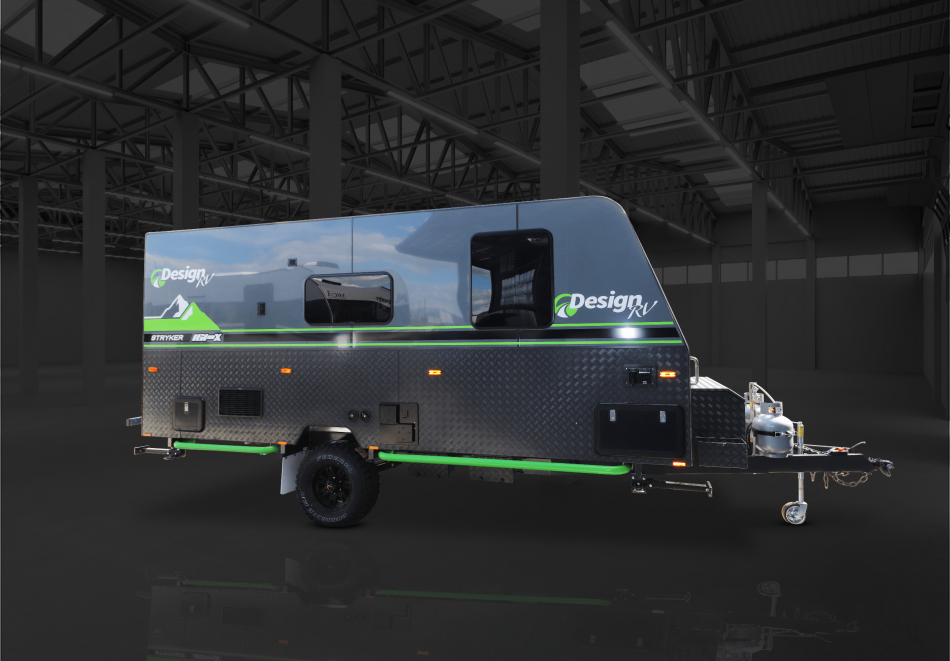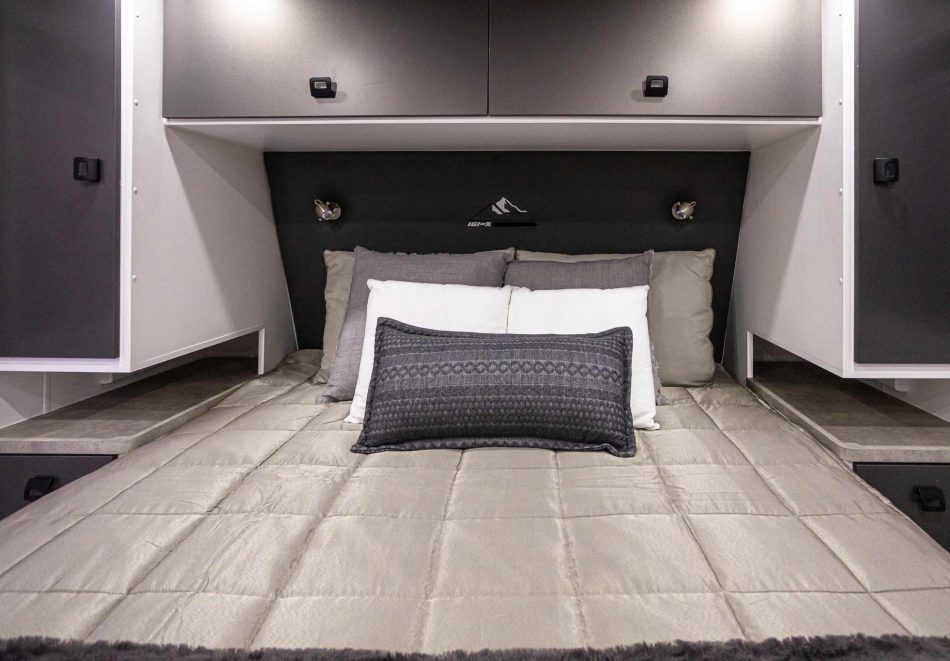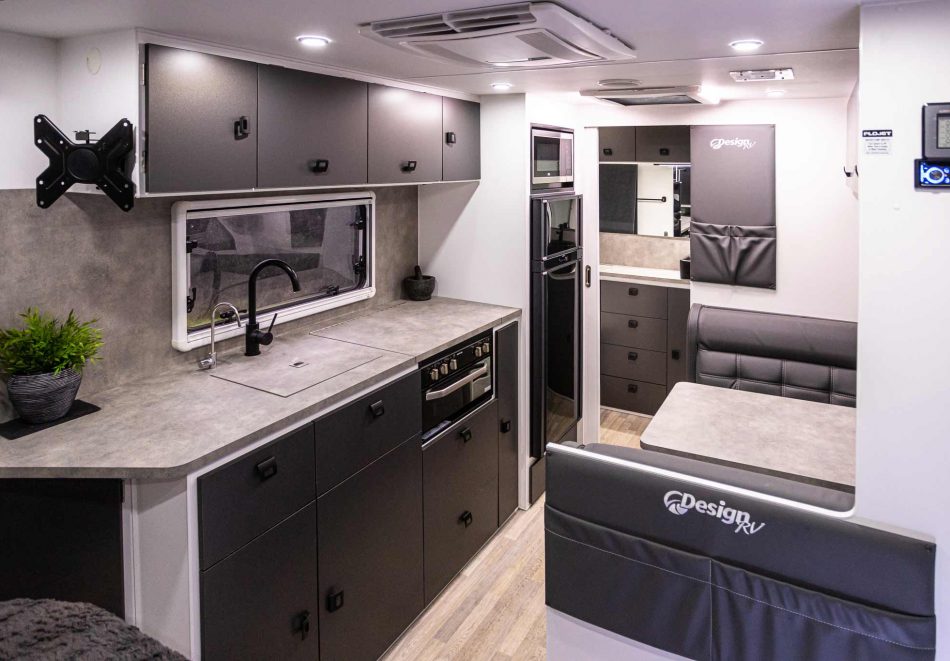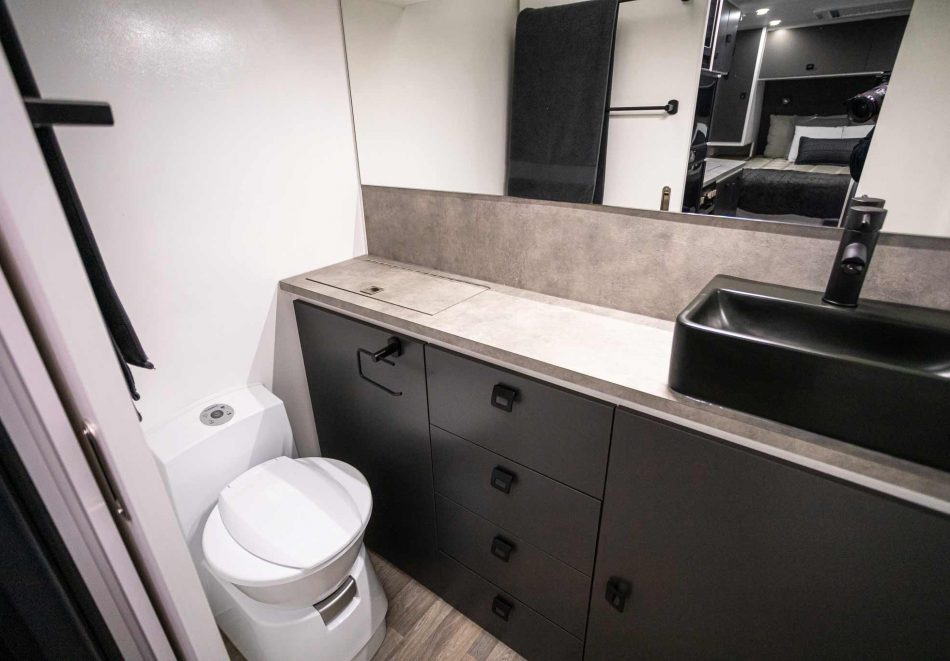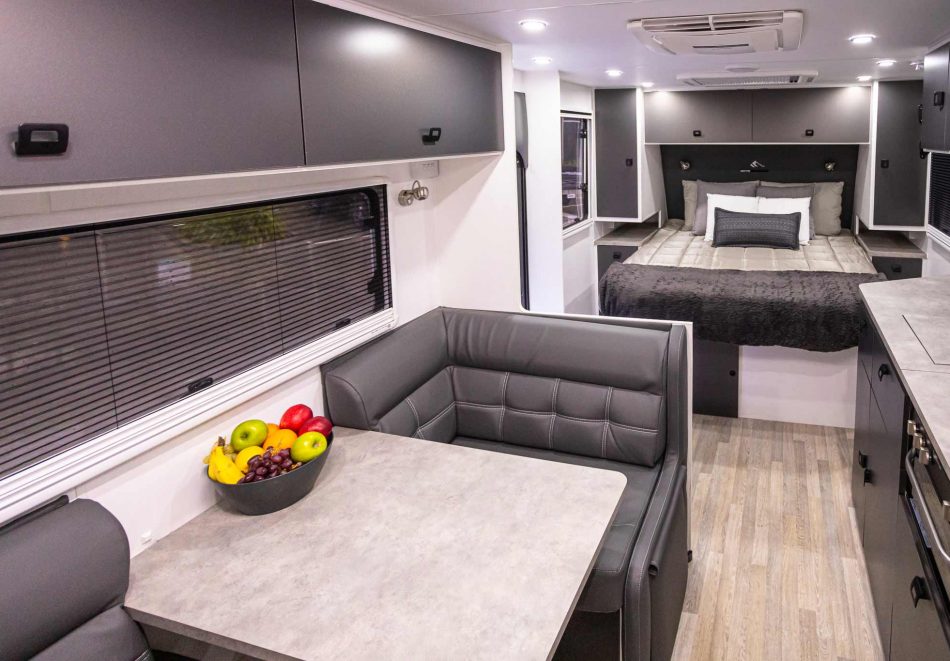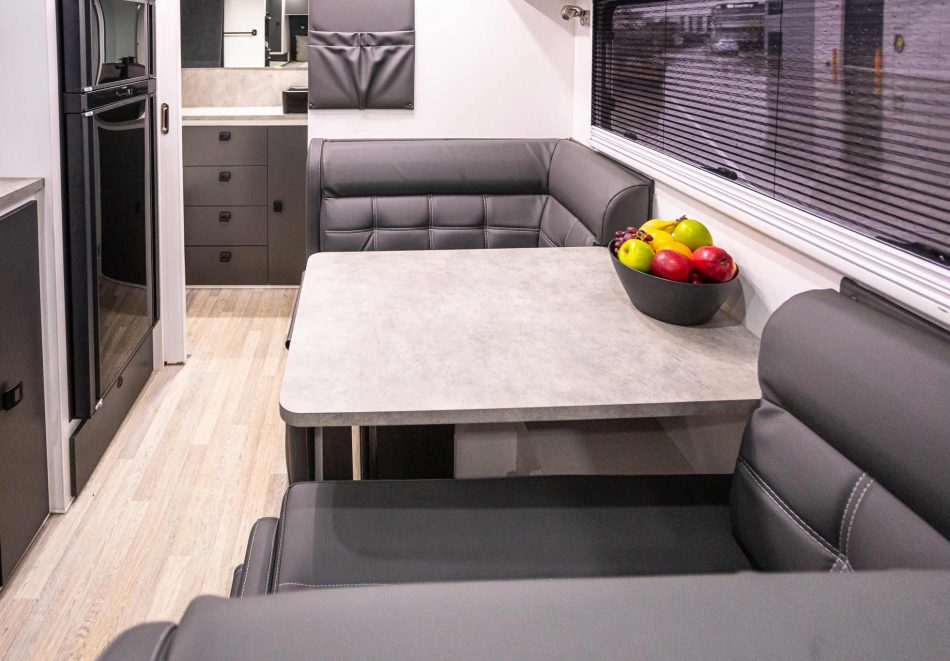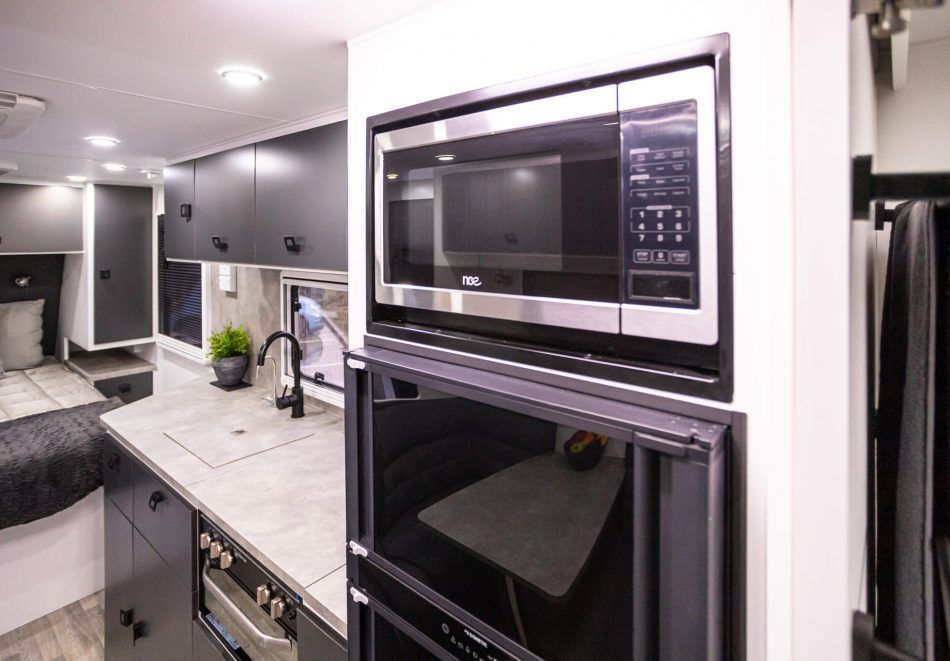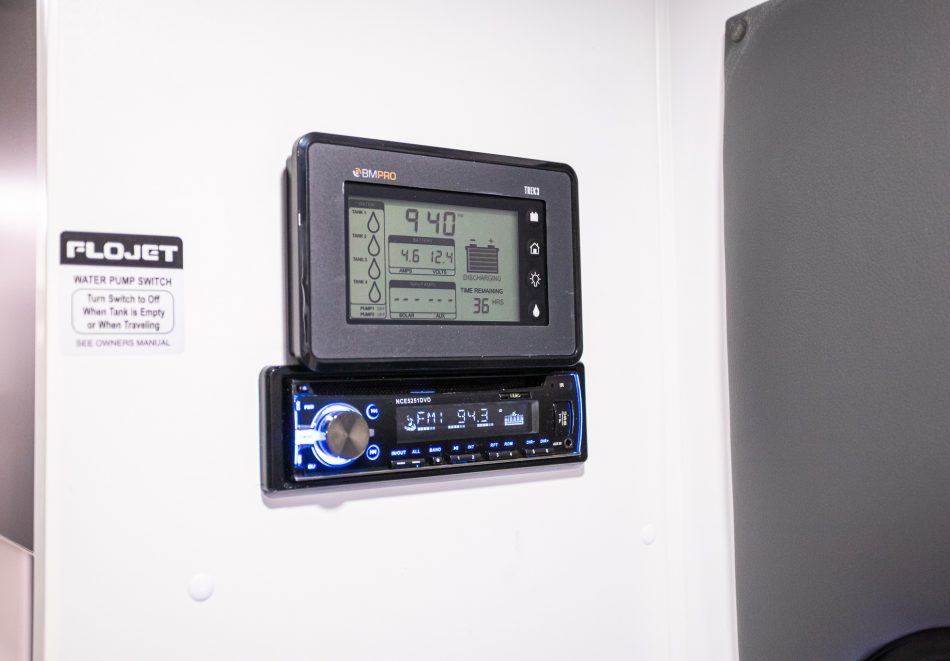 The impressive Stryker is a compact caravan that packs quite a spacious interior. Fitted with a queen bed, café Dinette configuration & full ensuite. Being an adventurous traveller doesn't mean you can't take the luxuries of home with you. The Stryker is fitted with reverse cycle A/C, microwave, cooktop, reading lights and premium tapware and accessories. Don't forget the entertainment system and TV setup for the cold nights in the wild. Travel in style, safety and luxury with the all new Stryker range.
We at Design RV pride ourselves on our innovation. Our new caravan builder is no exception to this. Our state of the art builder enables you to build your dream caravan from the comfort of your own home inside and out. When you are happy with your choice speak with one of our dealers to confirm your colour choices.

Chassis
4" Heavy Duty Chassis, 6" Heavy Duty Chassis on Chassis over 21'6
4" A-Frame Return to Spring Hangers, 6" A-Frame Return to Spring Hangers on chassis over 21'6
2" Chassis Raiser on 4" chassis only
205/70/R15 Light Truck & 15" Alloy Wheels. 235/75R15 All Terrains on Chassis over 21'6
8" Jockey Wheel
Wind Up Jack
50mm Ball Coupling
EXTERIOR
INTERIOR
Plumbing
Electrical