Getaway in style and luxury
Our Getaway family layouts have been designed to keep your family travelling in luxury and style no matter where the adventure takes you. Exceptional interiors and high end appliances await as well as the comfort of reverse cycle A/C and heating, an entertainment system, LED lighting, full sized fridge & microwave. The Getaway family range has everything the family will ever need whilst travelling Australia's beautiful destinations
The Getaway is fitted with smooth alucomp walls which offer a strong and lightweight structure with exceptional insulation properties to protect you from the elements, keeping you cooler in summer and warmer in winter.
External features include solar, external lights, external speakers, gas bayonet, pull out step and much more, you will travel Australia in the comfort and safety that your family deserves.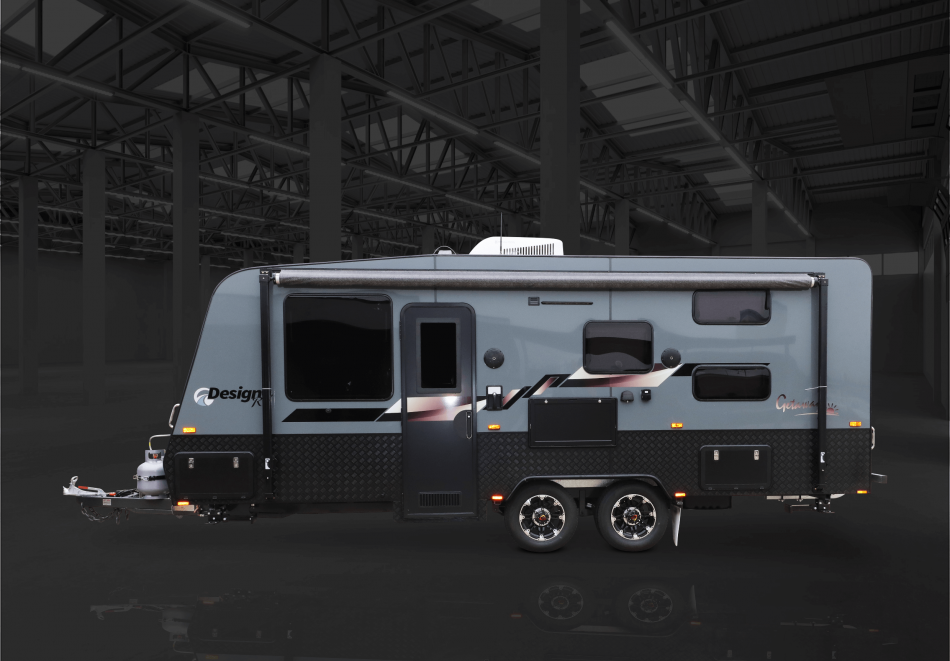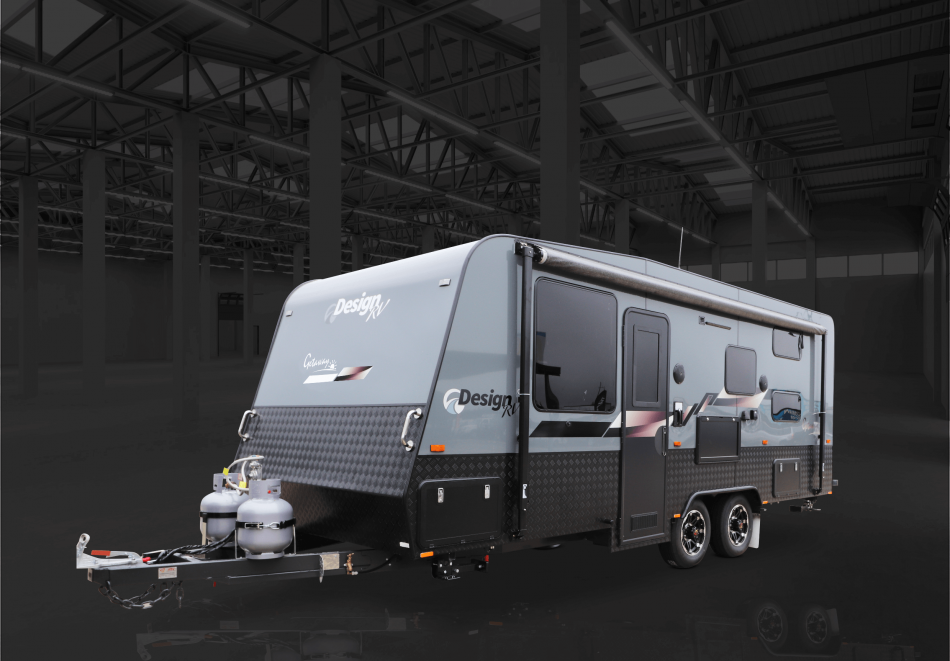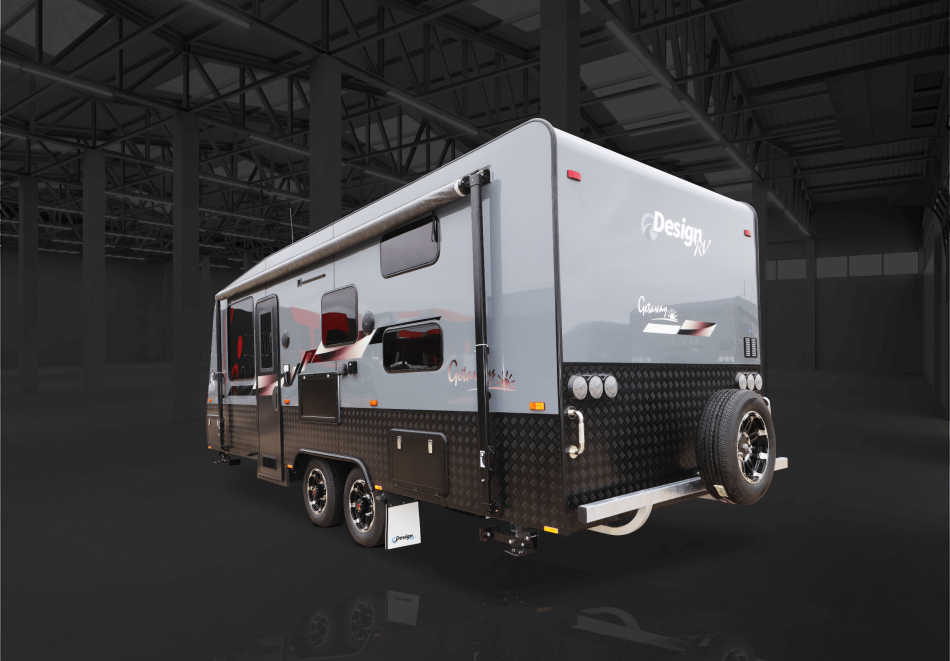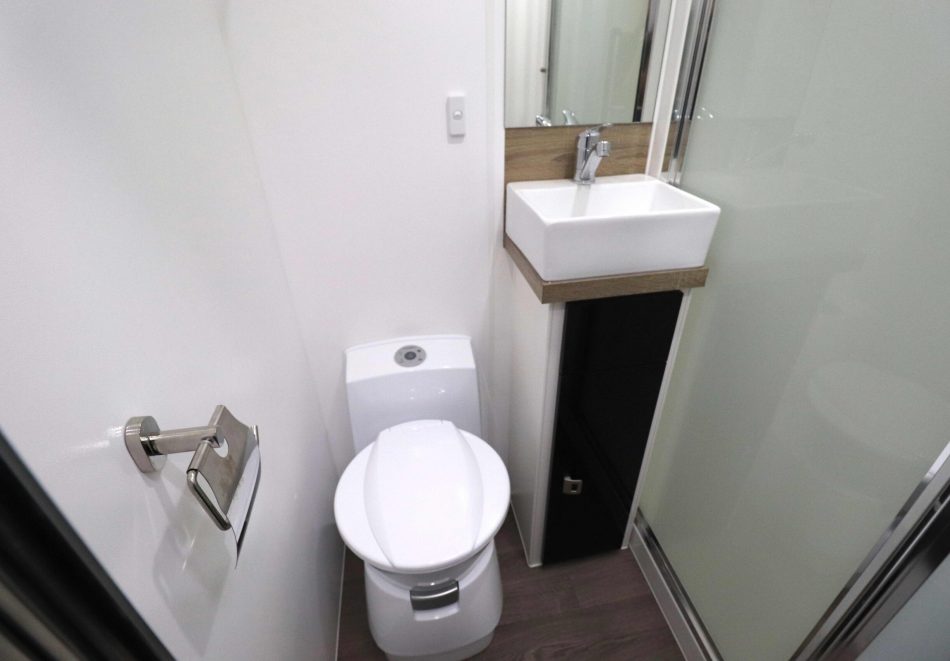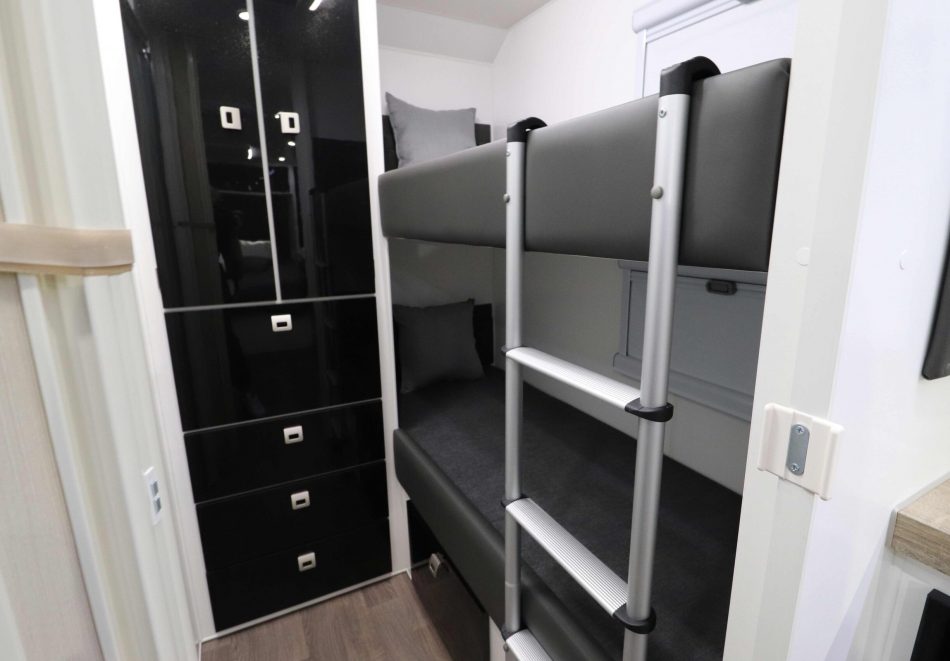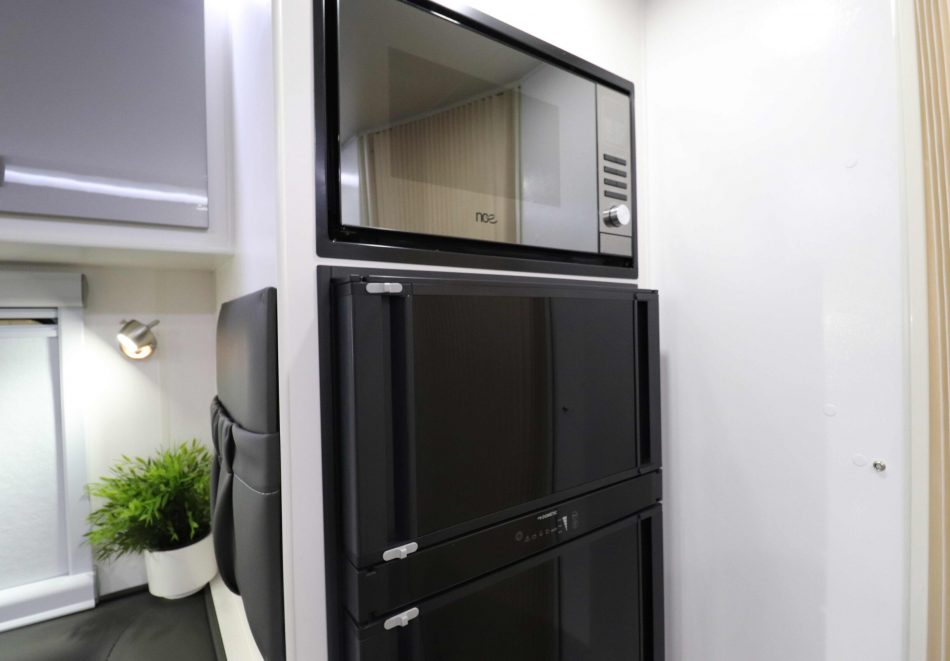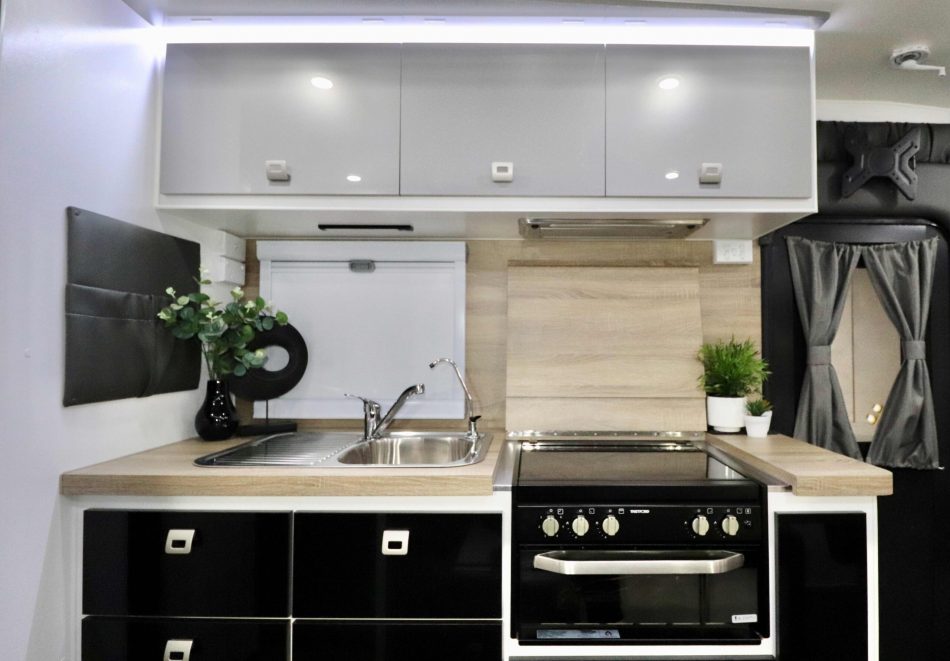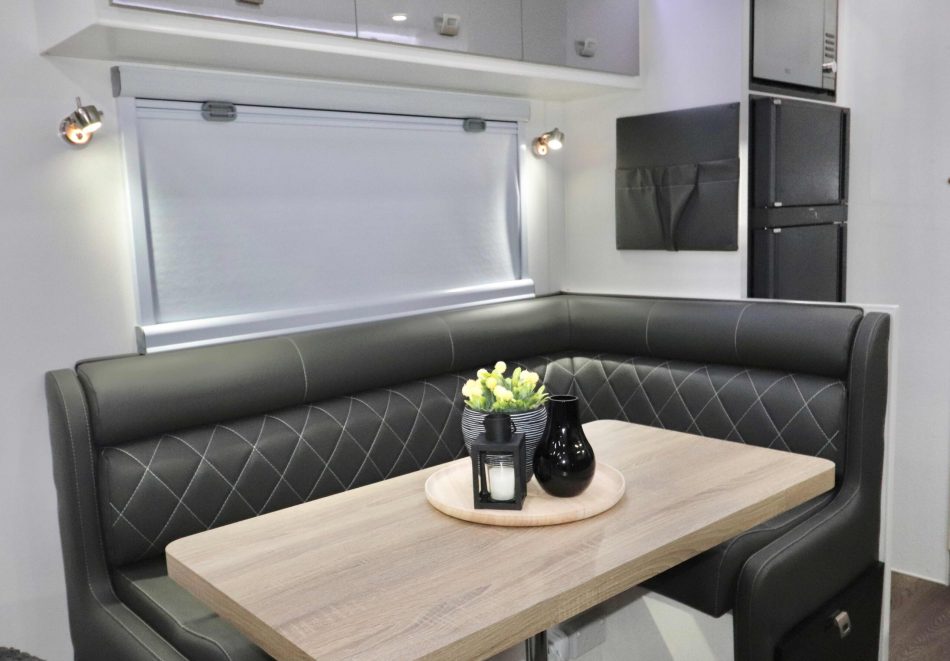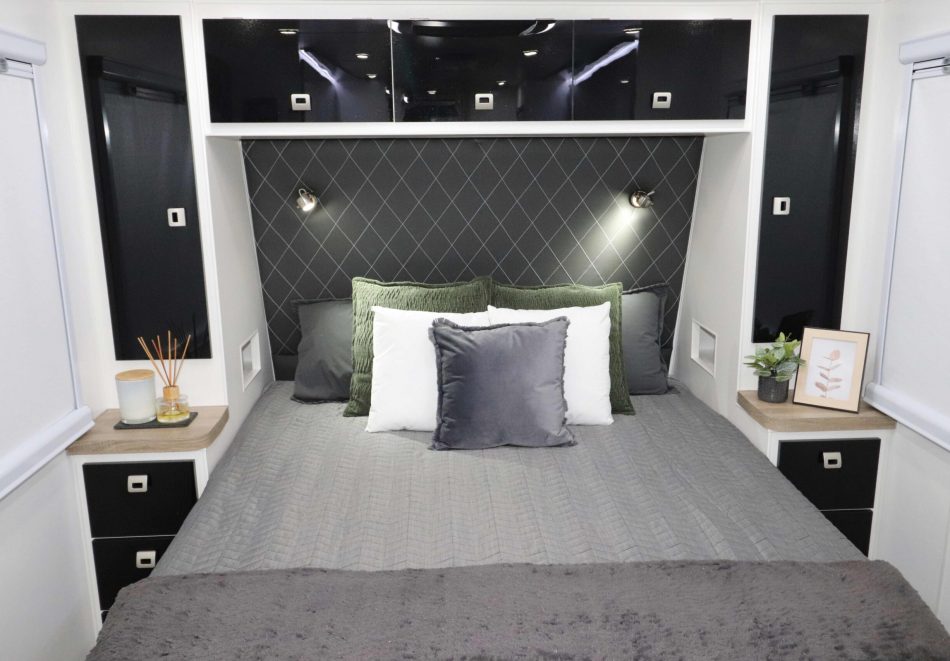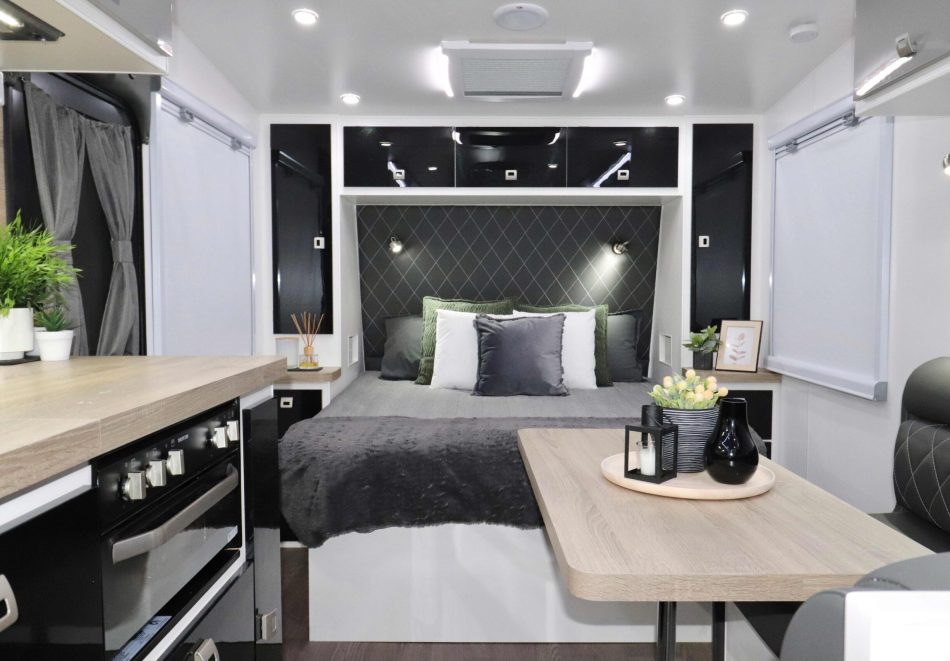 The Getaway range by Design RV was made to keep your family travelling in luxury and style no matter where the adventure takes you. Exclusive furniture and high end appliances await as well as the comfort of reverse cycle A/C and heating, an entertainment system, LED lighting and much more. The Getaway family range has everything that your family will ever need whilst travelling Australia's beautiful locations
We at Design RV pride ourselves on our innovation. Our new caravan builder is no exception to this. Our state of the art builder enables you to build your dream caravan from the comfort of your own home inside and out. When you are happy with your choice speak with one of our dealers to confirm your colour choices.

Chassis
• SupaGal Australian Made Heavy Duty Chassis
• 205/70/R15 Light Truck Tyres and 15" Alloy Wheels
• 8" Jockey Wheel
• Wind Up Jack
• 50mm Ball Coupling
• Heavy Duty 2 Arm Bumper
• Spare Wheel Fitted to Bumper Bar Bolt-On
• Lockable Coupling with Twin Safety Chains
• 10" Electric Brakes to All Wheels
• Straight Axles
• A-Frame Tap Protection
• Drop Down Stabilizer Stands
• Brakesafe Break-Away Safety System
• Galvanized Wheel Arches
• Water Tank Stone guards
• Leaf Spring Suspension
• Large Jockey Wheel Clamp

EXTERIOR
INTERIOR
Plumbing
Electrical