The CRX Forerunner range truly caters to today's modern and adventurous traveller planning that trip of a lifetime. Have you grown tired of the bitumen and looking for some semi-off-road adventure? Then the CRX is perfect for you, tackle corrugations easily and in style. Discover all the wondrous National Parks and scenic locations that Australia has to offer, whilst equipped with the luxury of high end appliances and an array of safety features.
The Forerunners aluminium cladding coupled with our distinctive decals and sleek colour coded composite panelling give a luxury finish to the CRX Foreunner that is sure to impress the most discerning caraavanner. External features which include; a reverse camera, solar, external lights, external speakers, picnic table, pull out step etc. – will give you the confidence you need to make the many highways and destinations of Australia your backyard.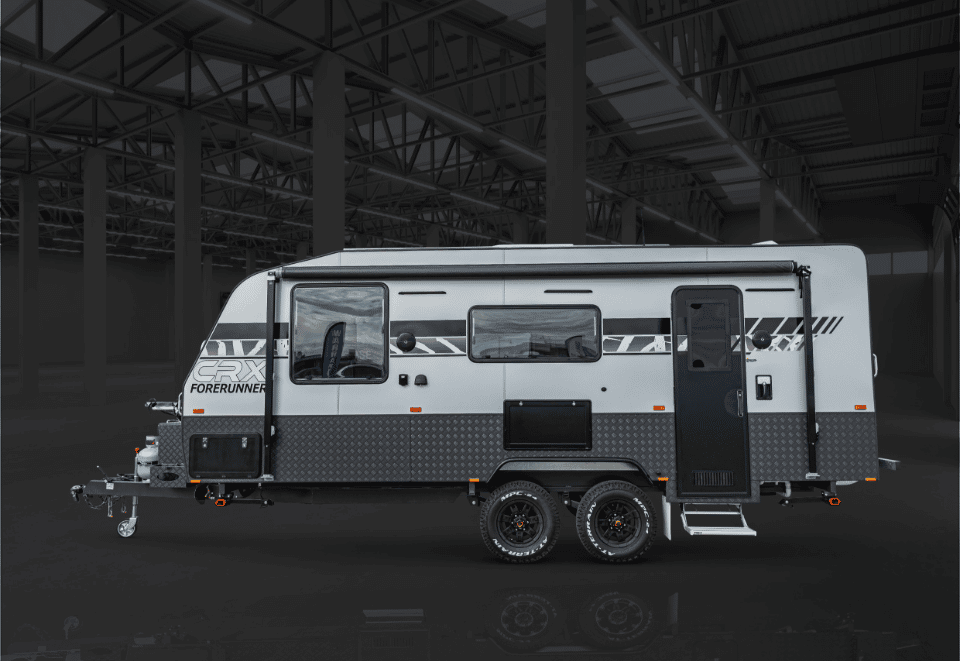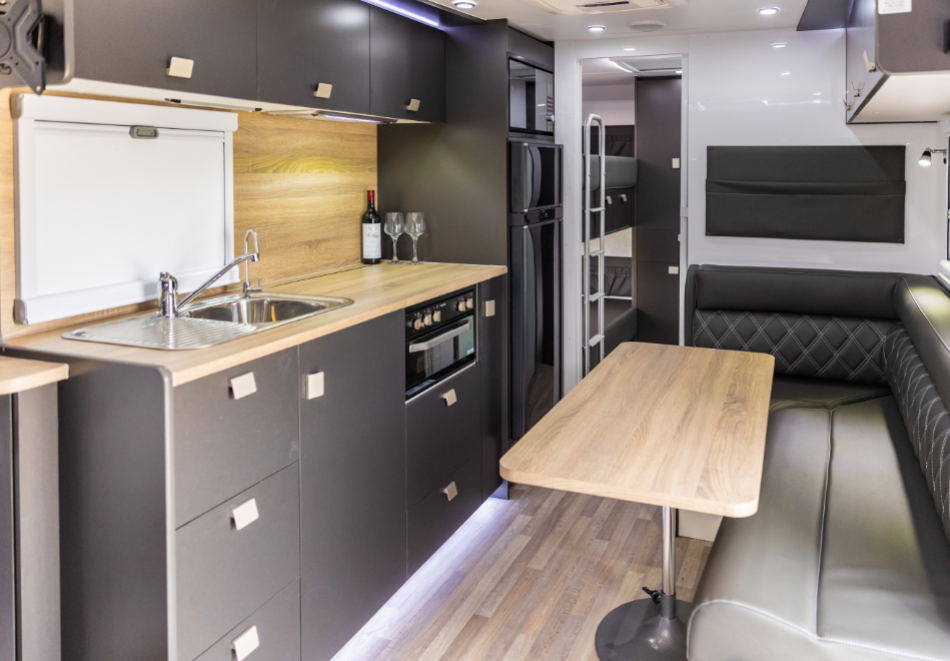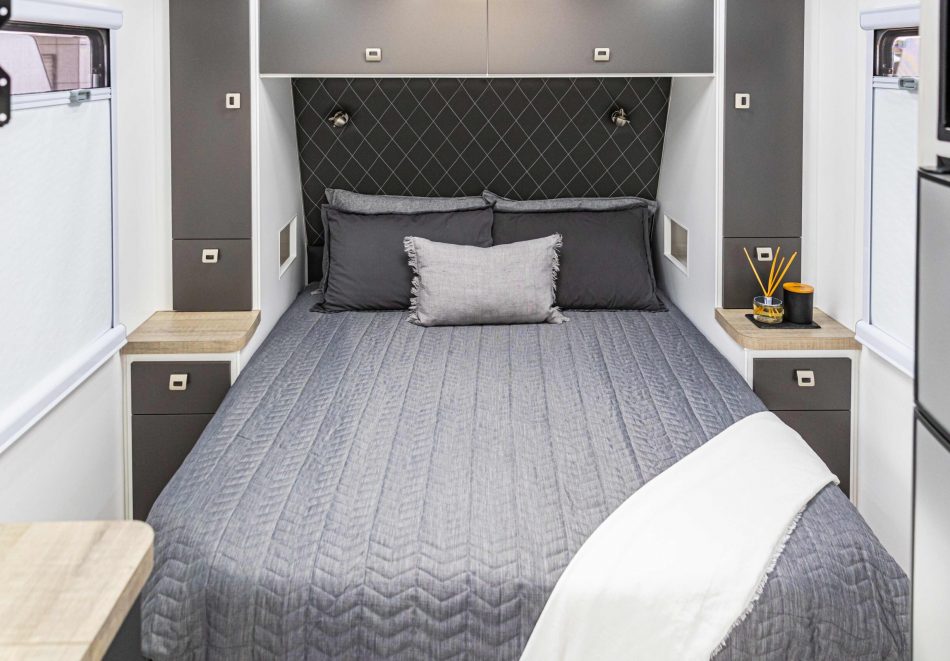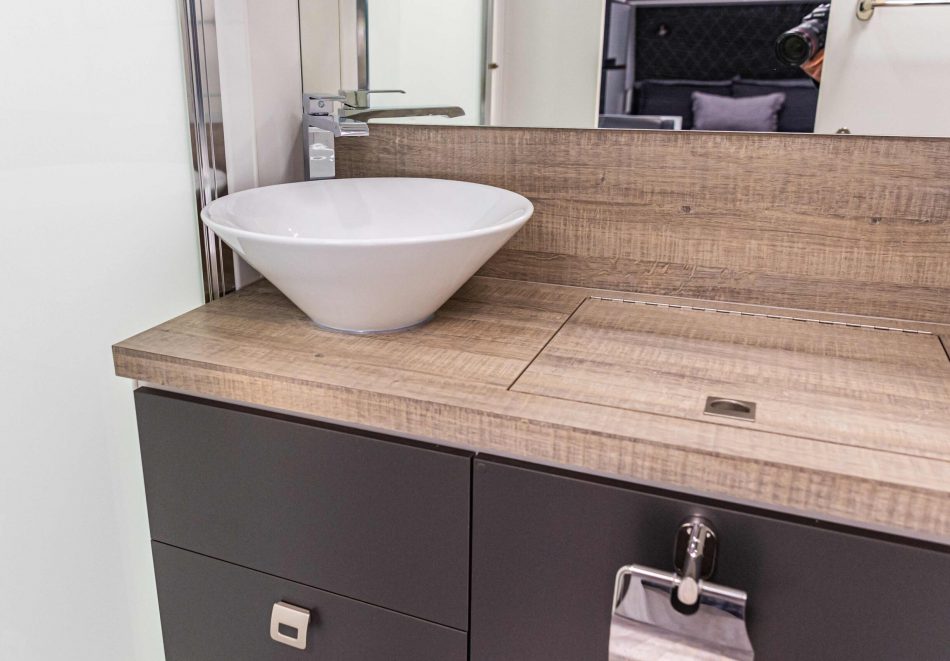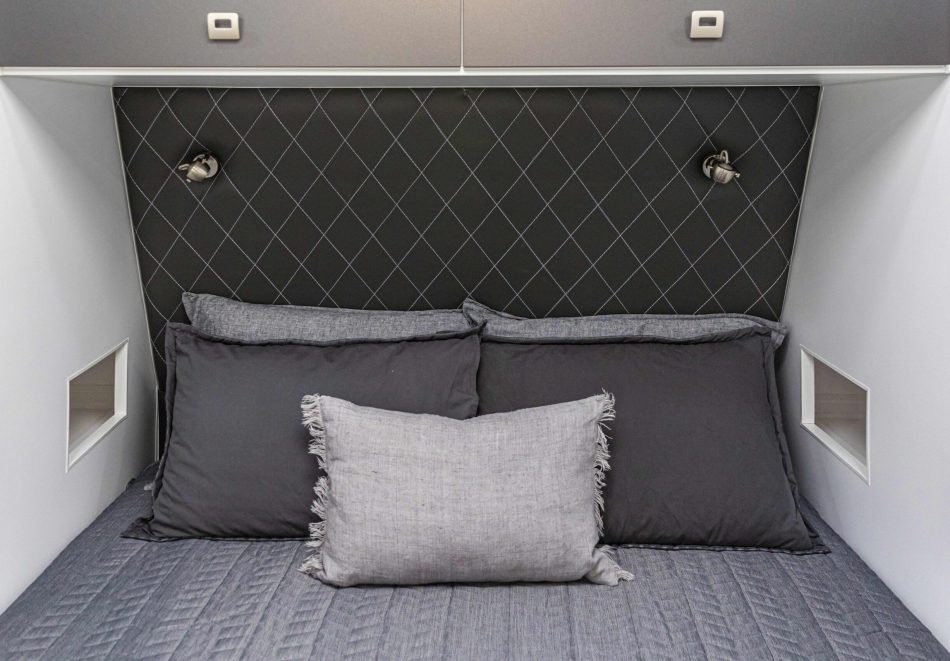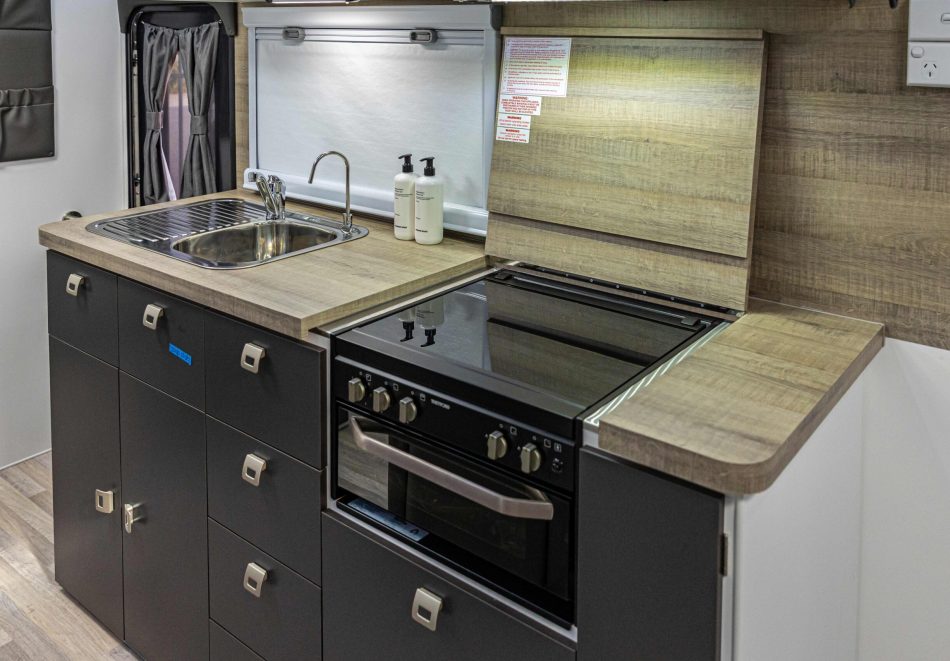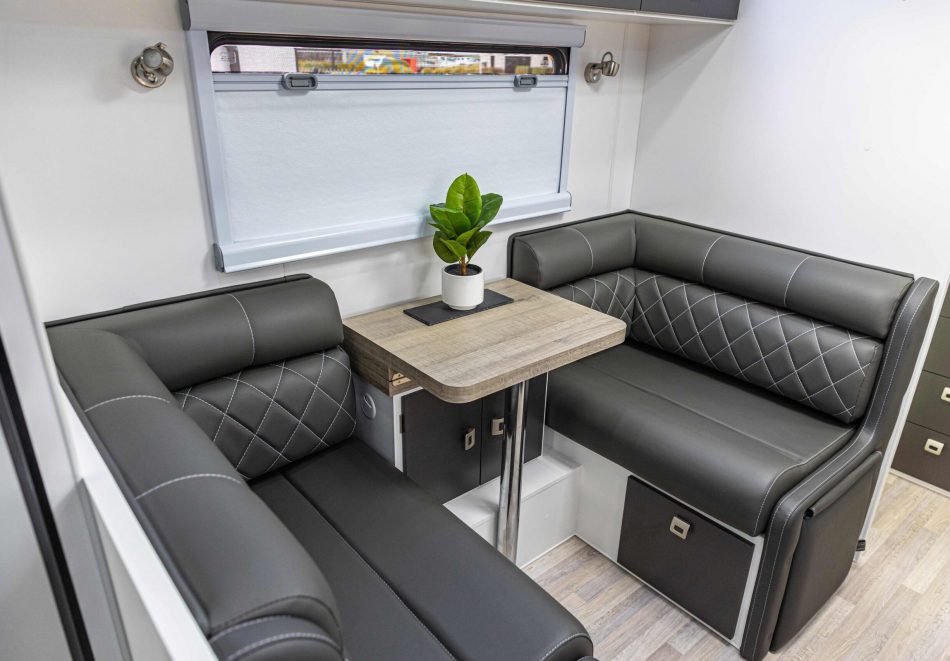 Design RV has spent years designing and perfecting this range to bring you the most comfortable and affordable travel experience available on the market today. This modern range has been fitted with A/C, an entertainment system, TV, microwave and other high end appliances. Each caravan comes furnished with an ensuite, shower and toilet, fully equipped kitchen, and a spacious layout design.
The team at Design RV have always positioned themselves as leaders within the caravan industry. Our new caravan builder is no different, offering our customers a unique way to make their caravan feel like their very own dream caravan. Choose your colours from the comfort of your own device and keep your very own record of what you have chosen.

V1-1 Forerunner CRX Dimensions

V2-1 Forerunner CRX Dimensions

V4 Forerunner CRX Dimensions

V5-1 Forerunner CRX Dimensions

V5-2 Forerunner CRX Dimensions

V5-3 Forerunner CRX Dimensions

V6 Forerunner CRX Dimensions

V6-1 Forerunner CRX Dimensions

V7 Forerunner CRX Dimensions

V7-Recliner Forerunner CRX Dimensions

V8 Forerunner CRX Dimensions

V8-Recliner Forerunner CRX Dimensions

V9 Forerunner CRX Dimensions

V10 Forerunner CRX Dimensions

F2 Forerunner CRX Dimensions

F2-5 Forerunner CRX Dimensions

F2-6 Forerunner CRX Dimensions
Chassis
4" Heavy Duty Chassis, 6" Heavy Duty Chassis on Chassis over 21'6
4" A-Frame Return to Spring Hangers, 6" A-Frame Return to Spring Hangers on chassis over 21'6
2" Chassis Raiser on 4" chassis only
205/70/R15 Light Truck & 15" Alloy Wheels. 235/75R15 All Terrains on Chassis over 21'6
8" Jockey Wheel
Wind Up Jack
50mm Ball Coupling
EXTERIOR
INTERIOR
Plumbing
Electrical